Boiler Out!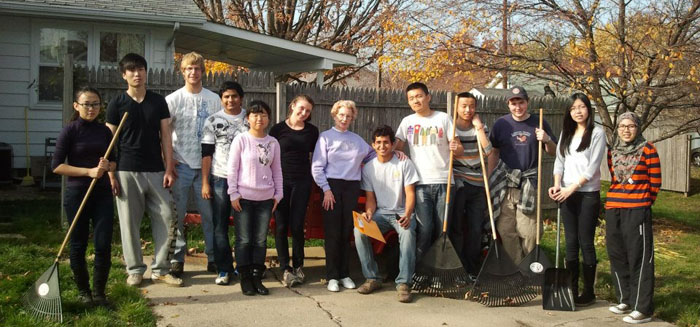 What is Boiler Out?
The Boiler Out Volunteer Program provides students with meaningful community service projects that reflect its three core values of Outreach, Understanding, and Teamwork. Participants do a variety of volunteer work alongside international and American students, and local community members.
If you are interested in meeting new people while at the same time helping the Greater Lafayette Community through volunteering your time and energy, then this is the right group for you! Some past events have been: Boo at the Zoo, BINGO at a local nursing home, helping at an elementary school festival, work day at Camp Tecumseh, Food Finders Food Bank, ushering at the Lafayette Symphony Orchestra, socializing animals at the Almost Home Humane Society, etc.
Why should I volunteer?
Give back to the community
Help those in need
Improve your intercultural knowledge and effectiveness
Meet new friends from all over the world
Learn new practical skills
Enhance your resume
What is the commitment?
Attend one orientation session to learn more about the Boiler Out program
Volunteer for at least one event each month during the semester in which you are part of the cohort
Volunteer events are held at various times throughout the day and week/weekend, so volunteers can choose events to fit their schedules. Volunteers are expected to commit to one event each month during the semester.
How do I apply?
The application period for the Fall 2015 cohort is now open! All applications are due at 4:30pm on September 1, 2015.
Boiler Out is a competitive cohort-based program, meaning students must apply to and be accepted into the program each semester in order to participate. Interested students must submit an application form. Late applications are not accepted. Spots are limited, and the application process is very competitive.
Please Note: Students who do not submit their applications by the deadline and/or are not accepted into the cohort will not be able to sign-up for Boiler Out! events.
To apply, please follow the link here
Boiler Out in the news!
Check out this video about Boiler Out, done by Fast Track student reporter, Mingian Cui:
https://www.youtube.com/watch?v=KQWM-wLNymk
Boiler Out was featured on this episode of 3Etv:
https://www.youtube.com/watch?v=1aVfYK6DE4M
Boiler Out Times Newsletter
Please enjoy current and past editions of the "Boiler Out Times" newsletter, written and produced entirely by our amazingly talented Student Leaders!

Questions?
Please contact the Boiler Out Coordinators at boilerout@purdue.edu
Please join our Boiler Out! Volunteer Program Facebook group.
Please follow us on Twitter @PurdueBoilerOut
Please follow us on Instagram @PurdueBoilerOut

---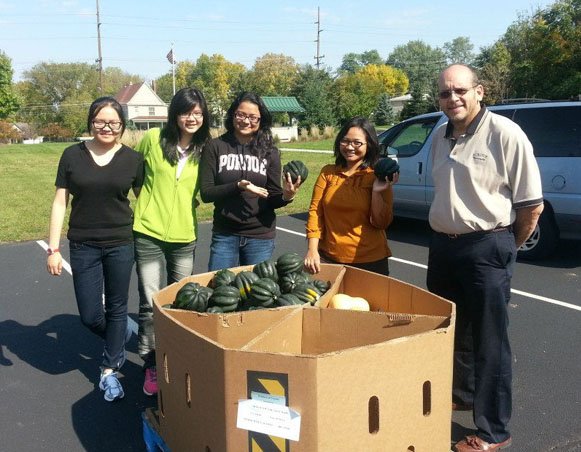 Upcoming Events
Only currently accepted Boiler Out cohort members may sign up for events. Boiler Out members do not need to print out event tickets (unless you want to!).

New events are typically posted once a month on a designated Tuesday at 4:30pm. Please see the schedule of postings in your Boiler Out contract. Please sign up for ONE event on that Tuesday. If there are still spaces free the Friday of that week, you may sign up for more. We want to give everyone a chance to sign up for something!

Note: When you register successfully for an event, you will be taken to a confirmation page telling you to "print this ticket." You do not need to print the ticket, but you will know that you have registered. If you are taken back to the log-in page, you have not registered successfully. This is a known browser issue. Please go to the following webpage to reset your browser settings to default: http://www.iss.purdue.edu/troubleshooting.cfm That should fix the issue. Please try signing up again after you do the reset. If you still have difficulty, you can try using another internet browser.
---
Manage My Events
---